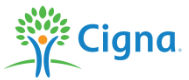 Your Cigna dental insurance is welcome at Riverwood Dental. Our patient-centered dental team will help you and your family members attain and maintain your best oral health. We will also help you make the most of your Cigna Dental dollars if you or family members need dental care.
Preventive care is usually fully covered under most dental plans. This includes a full oral exam in which we check the teeth for any signs of decay and other problems. We check the gums for gingivitis and the soft tissues to eliminate concerns for oral cancers. Digital dental x-rays provide immediate information about the interior condition of the teeth and jawbones. A professional cleaning removes plaque and tartar from your teeth, leaving them feeling and looking good.
Your preventive care appointment will provide information to let us know if you need further dental work. If this is the case, we will create a treatment plan detailing the work that needs to be done. We can help you determine how best to use your Cigna dental insurance to help cover the costs of your dental care.
Dentists that Accept Cigna
Riverwood Dental accepts most major dental insurance including Cigna. Learning how your dental insurance works and what procedures are covered is important to make the most of your dental insurance dollars. Many dental plans have deductibles and time constraints. Not all dental procedures are covered under all plans. In order to make the best use of your dental benefits, it is important to know which of the procedures in your treatment plan will be fully, partially or not covered.
We can help you determine the best way to use your dental insurance coverage for the oral health of your family. Preventive care and early diagnosis of dental issues will help keep your dental costs at a minimum and keep the smiles in your family healthy and looking good.
Contact Riverwood Dental today to schedule appointments for your family. Make the most of your Cigna Dental Insurance and keep the smiles in your family healthy and happy. Let us know if you have questions about your Cigna dental insurance coverage.