Our office at Riverwood Dental is designed with comfort and care in mind for our patients. You can expect friendly, helpful staff and the most advanced dental technology to make your visits more efficient and enjoyable.
Dental Sensors
Dental imaging is essential for performing accurate dental care. We have invested in dental sensors that give us high-resolution images for an accurate diagnosis and treatment planning, without needing intrusive x-ray machines and radiation exposure. Dental sensors offer a safer, more effective option for creating digital imaging for improved dental care.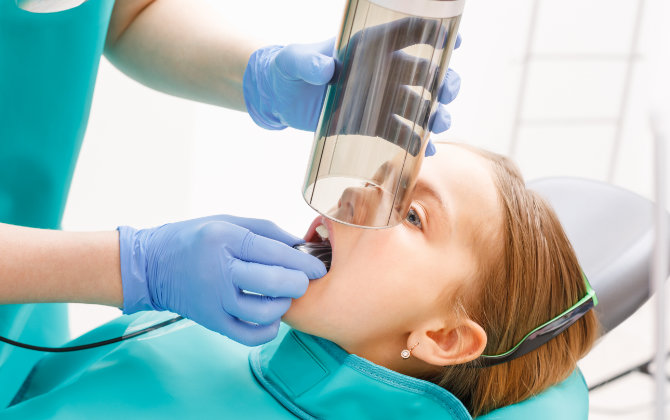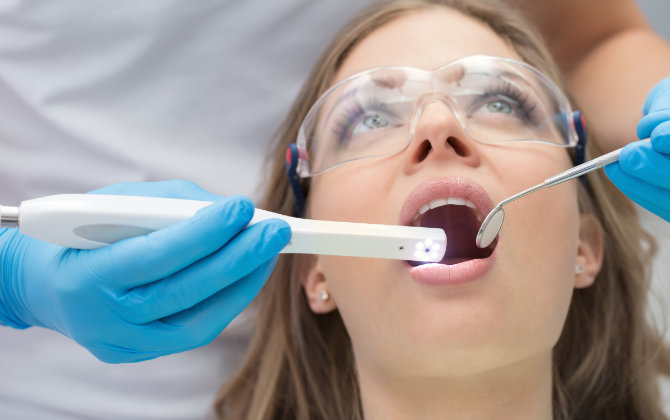 Intraoral Cameras
It is important for patients to be involved in their oral health. Our dental team utilizes intraoral cameras that deliver digital images of the inside of the mouth to share with our patients. We can show patients what we see during our exams and explain the best treatment options for correcting dental damage to protect their smile and oral health.
DryShield Suctioning Device
Riverwood Dental has invested in the DryShield suctioning device to help facilitate quicker and more comfortable dental treatments. This single device provides suctioning, bite protection and a tongue shield to give our dental team a dry, easily accessible area for dental treatments. This tech device makes treatments faster for our patients and easier to perform for our dental team.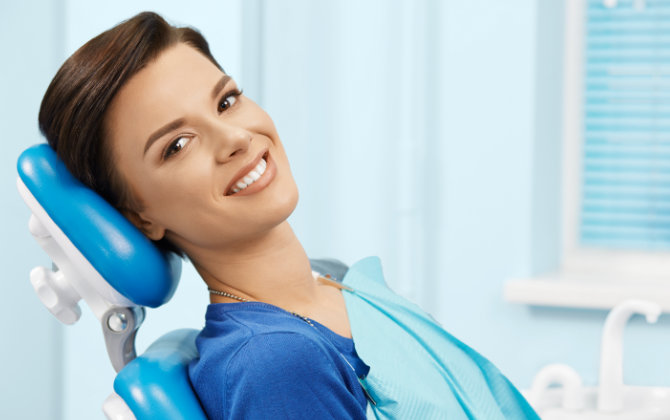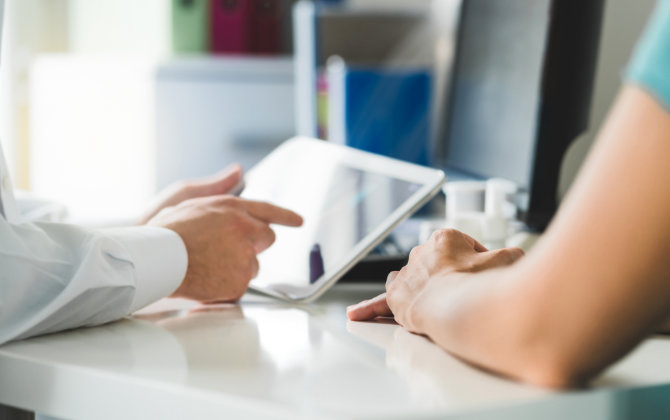 Electronic Health Records
Our office utilizes digital technology for storing and sharing health records. We use electronic health records to cut down on paper use and make it easier for us and our patients to access information on their dental health. Digital records reduce waste and improve efficiency. We can easily send your records or dental images to another facility if you need specialized dental treatment.
10 Reasons to Choose Riverwood Dental
Are you searching for the right dentist for your family in the Cumberland and Atlanta area? Riverwood Dental welcomes new patients, and we would be honored to have you join our dental family. Here are 10 reasons to consider us when choosing a new dentist.
Our dental staff is incredible, creating a warm, friendly atmosphere for patients. We help you feel relaxed and comfortable when you come in for your dental visits.

We know our patients are busy and respect your time and strive to make dental visits short and sweet. It is our goal to get you in and out as quickly as possible while providing excellent dental care.

Preventing dental issues can save you time and money while protecting your smile. We offer a wide variety of preventive and general dental care services to prevent future dental problems.

We accept all major dental plans to reduce your out-of-pocket dental expenses. We also offer discount plans to give all of our patients access to affordable dental care.

Do you need a smile makeover? We can care for your oral health while making your smile more attractive. We offer teeth whitening, tooth-colored fillings and porcelain veneers to improve your smile.

Missing teeth are not a problem when you come to Riverwood Dental. We have restorative dentistry to replace missing teeth to give you a complete, functional smile.

Dental technology is constantly changing and improving. We invest in the latest advancements in dental tech for more efficiency and comfort for our patients.

Do you have a broken tooth or severe toothache? Riverwood Dental offers same day appointments for emergency dental care at our office in Cumberland to give you quick relief.

Dental care should not be stressful. We provide sedation options for our patients with dental anxiety, severe gag reflex or other issues for a comfortable, relaxing dental experience.

You are not just another patient at Riverwood Dental. We believe in building relationships with each patient, providing personalized, interactive care for a better patient experience.
Office Tour
We invite you to come visit our office in Riverwood and experience the difference of our advanced technology and comfort amenities.