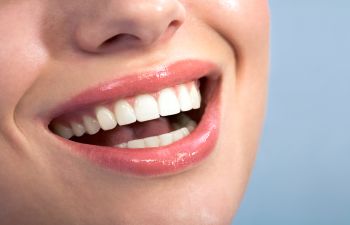 When it comes to cosmetic dentistry, porcelain veneers top the list in terms of their ability to make an instant and dramatic smile transformation. The same veneers that celebrities use to attain a perfect smile are the same ones you can have for your own set of teeth. Veneers address a wide variety of aesthetic concerns within your smile, and they can do it in a way that is tailored for each individual patient. However, just like any other cosmetic service, veneers aren't for everyone. There are certain things you should know about porcelain veneers.
What are Porcelain Veneers?
Veneers are wafer-thin shells of porcelain that are bonded to the front surfaces of your teeth. Since veneers are purely cosmetic, they are only applied to the teeth that are visible when you smile. Porcelain veneers can be customized in shape, size and color, and they have a translucency that mimics your natural teeth. It is important to know that small portion of your teeth must be shaved off to secure the veneer in place, which makes it an irreversible procedure.
What Can Veneers Do?
One of the best features of veneers is their versatility. In just two office visits, porcelain veneers can effectively address the following smile imperfections:
Stubborn stains
Cracks and chips
Missized teeth
Crooked teeth
Gapped teeth
What Veneers Can't Do?
Unfortunately, porcelain veneers can't save the day for everyone. Keep in mind that veneers can create a remarkable smile improvement, but they are merely covering up your imperfections, not actually changing your natural teeth. Here are some issues that veneers typically won't solve:
Severe gaps and misalignment. While veneers can often be used as "instant orthodontics" for gaps and crooked teeth. If your issues are more severe (large gap or significant crowding or if you have bite alignment concerns, you may need to undergo orthodontic treatment instead of veneers.
Unsightly gums. Another flaw that veneers can't address is gum tissue. If you have poorly shaped gum tissue in the front of your smile, veneers won't fix it.
Damaged teeth. If you have teeth that are damaged or broken, they may not have enough healthy structure to support a veneer.
Contact a Cosmetic Dentist Today!
The only way to confidently determine whether you qualify for porcelain veneers is to make an appointment with a skilled cosmetic dentist. At Riverwood Dental, we invite you to visit our practice and learn what it will take to get the smile you've always dreamed of!